Why Diageo Vietnam Limited?
Diageo is a global leader in alcoholic beverage with an outstanding collection of brands. These brands include Johnnie Walker, Mortlach, Crown Royal, J&B, Buchanan's and Windsor whiskies, Smirnoff, Cîroc and Ketel One Vodka, Captain Morgan, Baileys, Don Julio, Tanqueray, and Guinness.
Being a global company, our brands are sold in more than 180 countries around the world. The Company is listed on both the London Stock Exchange (DGE) and the New York Stock Exchange (DEO).
As being one of the entities within Diageo PLC group (Diageo), Diageo Vietnam Limited (DVL) was first incorporated in Vietnam since 2006. Diageo has been holding investment at Halico in the North with Habeco and at VSW in the South with Saigon Beer Company. The principal activities of DVL include import, export and trading of alcoholic drinks in Vietnam. Diageo's brand portfolio in Vietnam consists of Johnnie Walker, Mortlach, Singleton, Smirnoff, Baileys and many others… The company is headquartered in Ninh Thuan, and it has branch in Ho Chi Minh and Hanoi city of Vietnam. We have been employed hundreds of people for our businesses in Vietnam
The sense of values and purposes guides Diageo's business operations and social activities on a global scale. We always commit to support the communities where we operate. In March, DVL donated 3 billion to Tuoi Tre's Fund for Covid vaccines which helps ten of thousand Vietnamese people to get free vaccination. Last June, Diageo Vietnam partnered with Central Committee of Vietnam Fatherland Front to present Ministry of Health with 18,600 hand sanitize vcr bottles of 670 million VND worth, alongside its campaign "Clean Serve by Diageo" which provided sanitizing toolkits and guidelines for more than 315 bars and club across the country. Under the campaign's framework, Diageo hosted a much-anticipated livestreaming session, where the brand ambassador shared advice and tips to more than 2,000 participants on how to maintain hygiene and secure experience as they serve customers.
For more information about Diageo, our people, our brands, and performance, visit us at diageo.com. Visit Diageo's global responsible drinking resource, www.DRINKiQ.com, for information, initiatives, and ways to share best practice.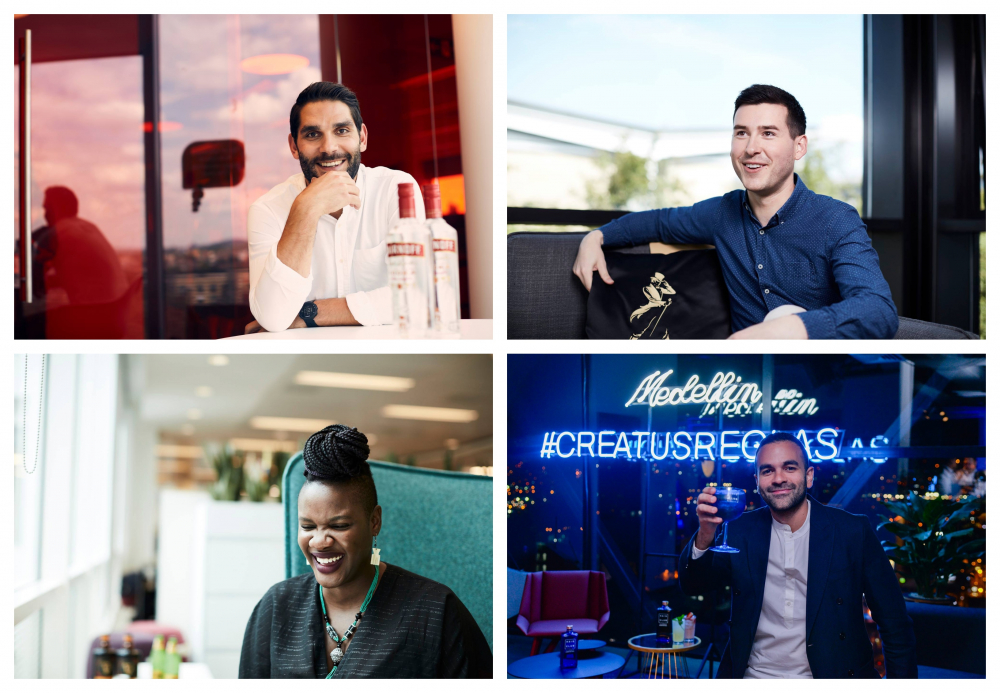 Our Culture
Long-term employees: Employee turnover is a strong indicator of company culture. Simply put, happy, engaged employees who are offered continued opportunities for growth are more likely to stay put.
Transparency: Secrets and in general a lack of communication from the top down creates a culture of insecurity and uncertainty. Workplaces with positive cultures support a philosophy of transparency so that every team member feels they know where they stand, where the company is headed, and in general they feel "in the loop."
Diversity: If everyone in an organization generally fits the same demographic, that should be a red flag in terms of culture. Great companies and institutions embrace diversity -- diversity in hiring, diversity in thought, and diversity in approaches. This should be reflected in the teams and employees you interact with on a daily basis.
Absence of office politics: Positive workspaces and thriving company cultures where each employee feels valued, heard, and recognized have little room for gossip, backbiting, and politicking. While a small amount of sniping happens in any group setting, in healthy company cultures this is the exception, not the rule.
Not just colleagues, but friends: A great work environment is a breeding ground for genuine friendships. When coworkers choose to spend time with each other, even outside of the office, you know that the professional dynamic is going to be just as positive.
Our Values
Passionate about Customers & Consumers

Be the best

Proud of what we do

Valuing each other

Freedom to succeed
Our leadership Standard
Win through execution

Inspire through purpose

Shape the future

Invest in talent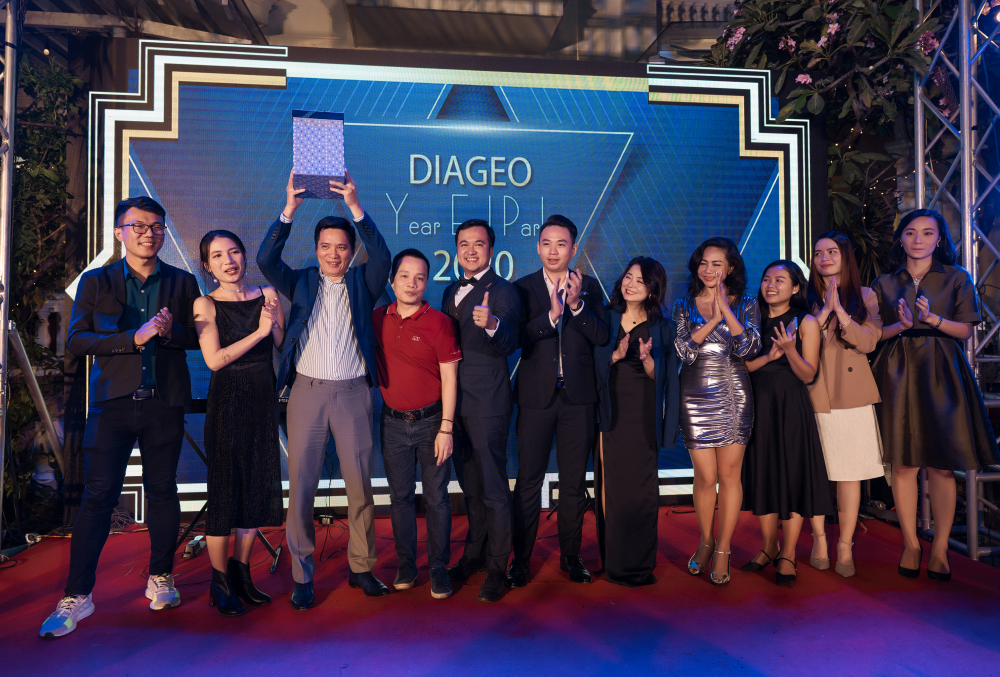 Championing Ethnic Diversity 
Championing Inclusion & Diversity is not just the moral thing to do, it's also good for business. As a 

company, we've always been committed to celebrating the value that each unique individual brings. And while we are proud of our progress, there is much more to do.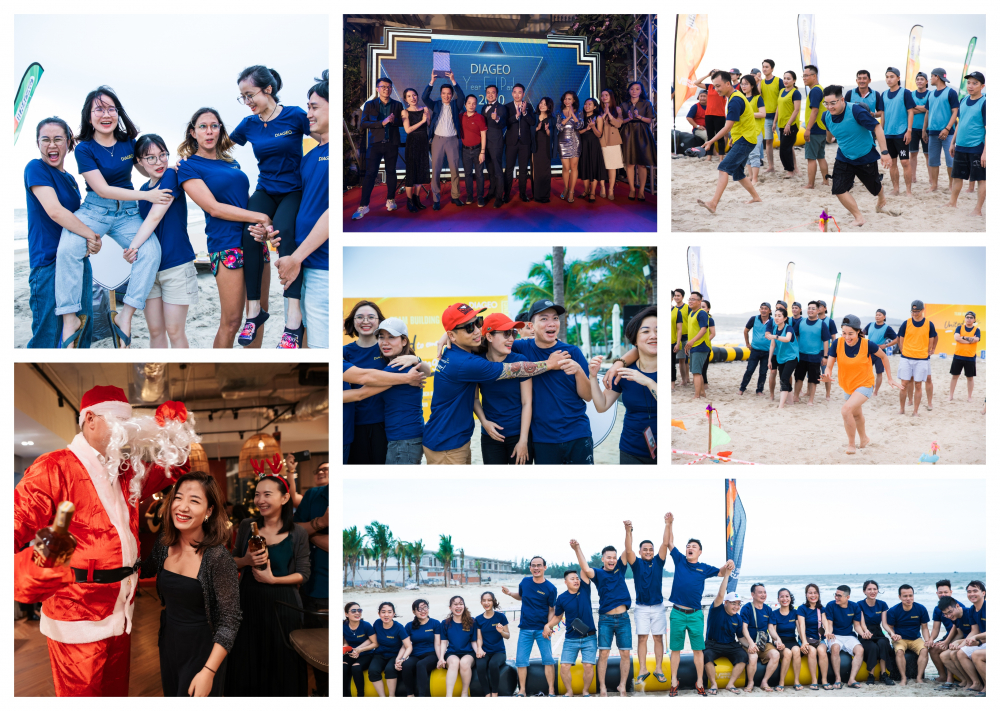 Inside review about Diageo Vietnam Limited